TOP-10 Most Popular Wedding Cakes in 2022
Cake trends arise then go, but still, nothing beats a magnificent masterpiece that appeases more than one of your pleasures. The greatest type of wedding cake is one that expresses an idea and character while still harmonizing with your exceptional wedding decor.
Far more soon-to-be brides and grooms are preferring more pure, gorgeous weddings styles that are as seamless as their devotion. Shabby chic wedding ceremonies have become a popular trend in the wedding business, with women longing for organic elements and timeless beauty. Therefore now, dessert trends are more about simplicity, than over-the-top designs.
Take a look at some of the ideas we loved the most:
1. Fresh Flowers Decorations On A Naked Wedding Cake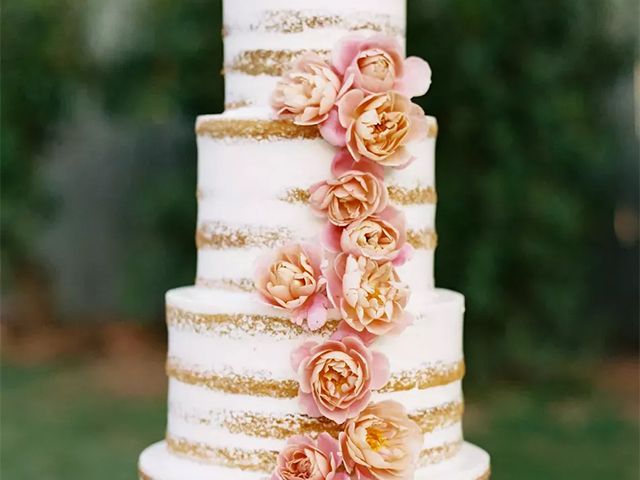 With such a bouquet of pastel flowers and leaves, the rustic, naked wedding cake is absolutely flourishing. Wedding cakes that aren't iced are all the vogue right now. Couples searching for an alternative to the conventional wedding cake prefer this natural no-frosting style.
2. Tropical Fruit Arrangements Ideas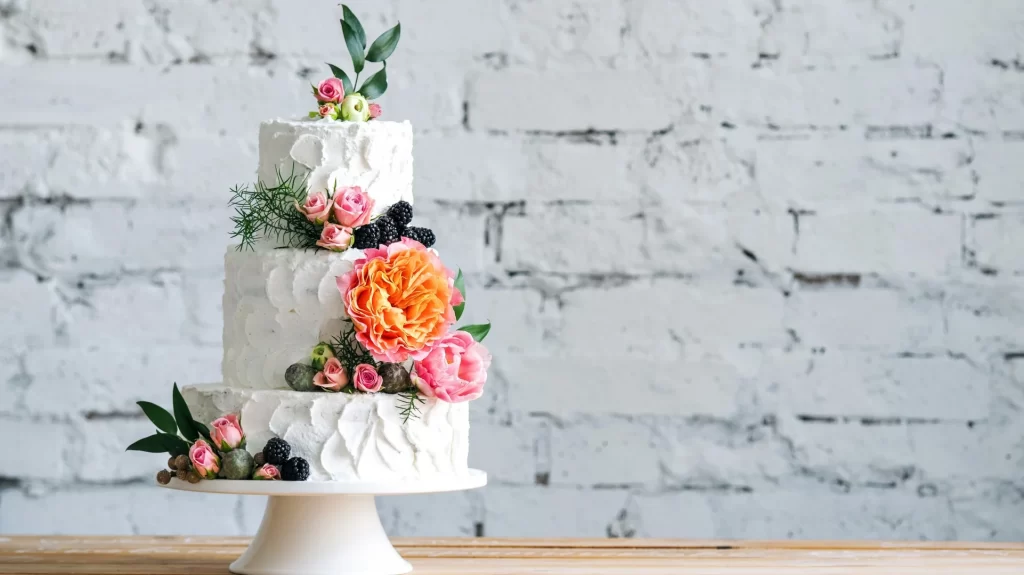 Tropic weddings baked goods frequently feature fruits in the feeling and decoration, with the most common fruits being mangoes and coconuts, which are ideal for sweet treats and design. Get a stylish naked or slightly frosted cake with exotic fruits and perhaps a half-coconut as a centerpiece.
3. Decorated with leaves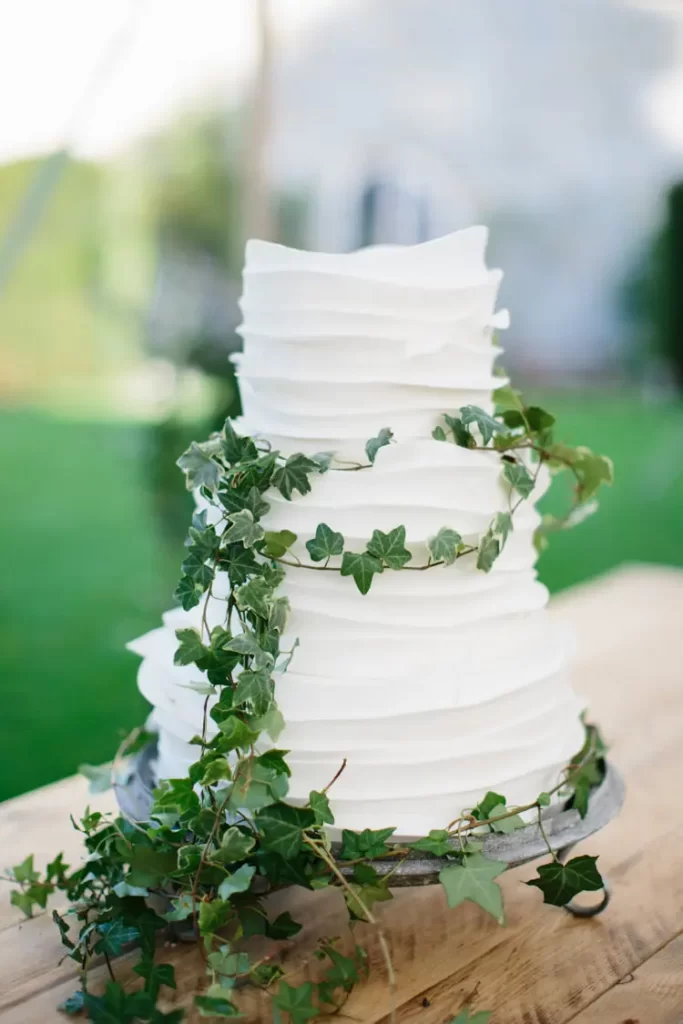 Natural fresh leaves, hand-painted plants, or maybe just decorating your dessert with greens are one of the many options for cake decoration. They may also be styled with edible pieces, in any shade you want, and mounted to the entire cake. Banana leaves are yet another excellent option for an exotic wedding cake, and they may be hand-painted as well or attached to the cake.
4. Sea Themed Cake Design
The sea's treasures, such as shells, reefs, and pearls create lovely decorating components, so why not include them in your wedding cake layout? Unless you might not want to add these pieces or would like to create a cake that's a little more delicate, the color palette of your dessert may be inspired by the ocean itself.
5. Textured Accents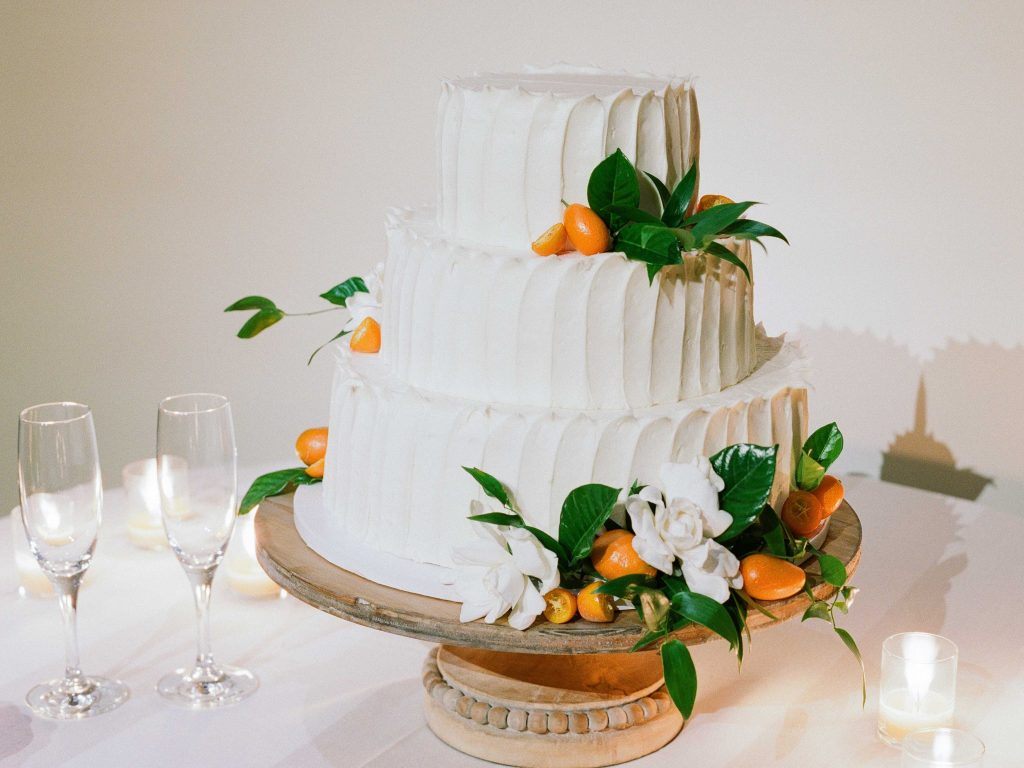 Minimalism does not necessarily have to be obvious. Ribbed and scaffolding patterns, as well as bursts of flower arrangements, may enhance plain white wedding cakes models. Textured cakes, such as those with ruffles, lace, or pleated, are a popular option to consider.
6. Miniature Cakes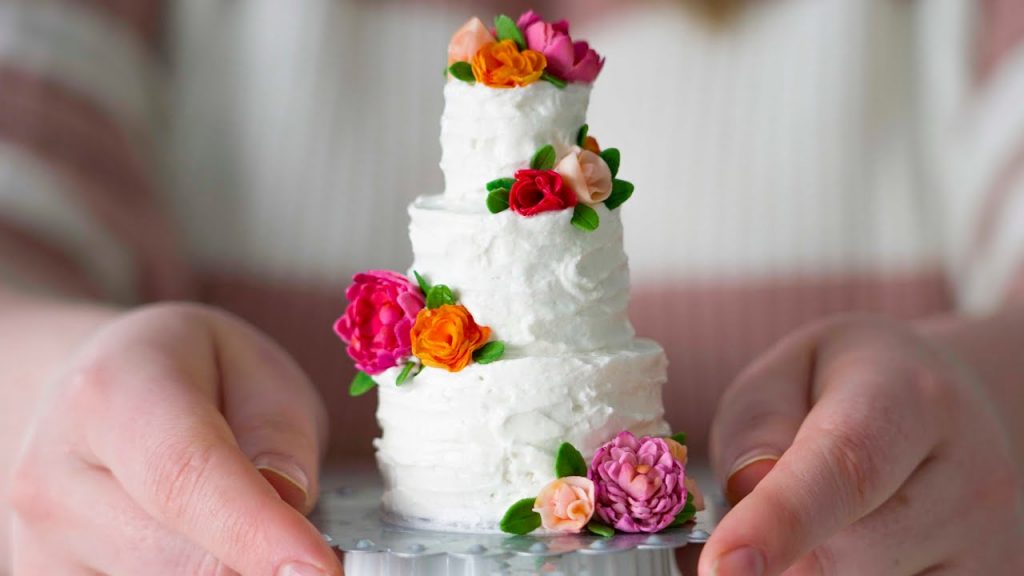 Now that smaller parties are on the horizon, couples don't need to splurge on gigantic, multi-tiered desserts. Alternatively, they'll choose for one or two-tiered little cutting designs. Huge wedding cakes are no longer necessary due to the smaller invite list. Lovers that like the conventional cake cutting ceremony might swap to a miniature cake for the momentous event. If you still want to add something fancy, consider wedding cakes toppers that come in all imaginable designs.
7. Ombre Coloration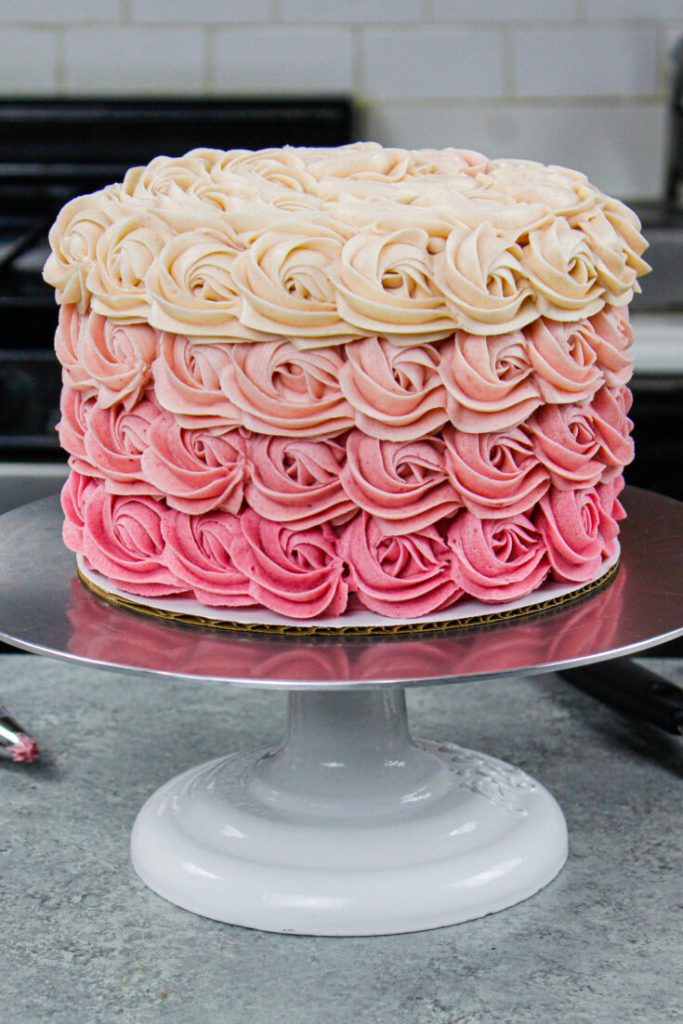 On the two- and three-tier cakes, the ombre approach pops up somewhat unique. A rainbow-inspired gradation of flowers can truly bring the dessert to light. At the base, the lighter-colored blooms gave way to some more deep and dark hues.
8. Wedding Cake in Black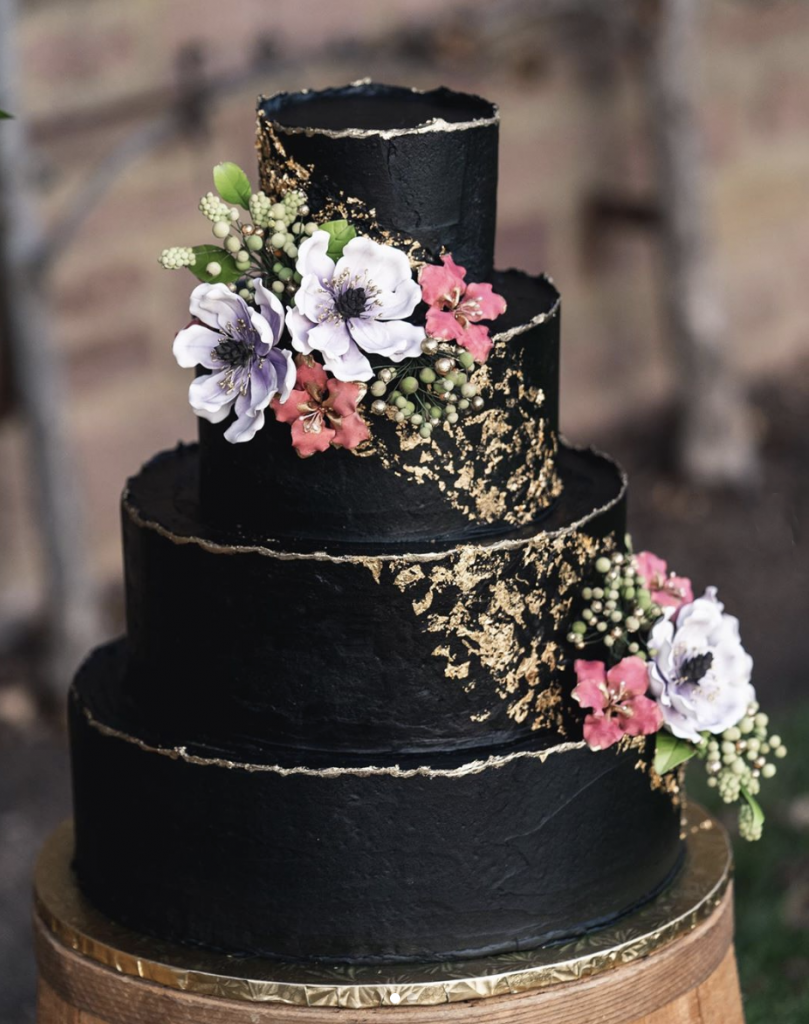 The use of dark, melancholy colors will undoubtedly create an impression. Despite its very dark tones, the freshness that this beauty radiates will have you hooked.
9. Gold Leafed Decoration on a Wedding Cake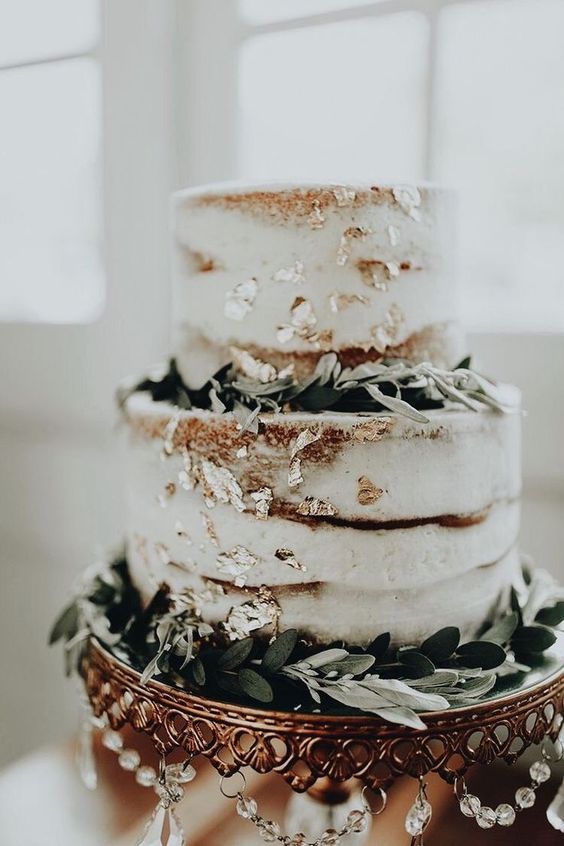 For a touch of drama, a soft, pastel wedding cake might be decorated with gold-leafed elements. Greenery patches, fruits, and a flower bed bring the delicacy back to the ground for a beautiful presentation.
10. Theme of Wood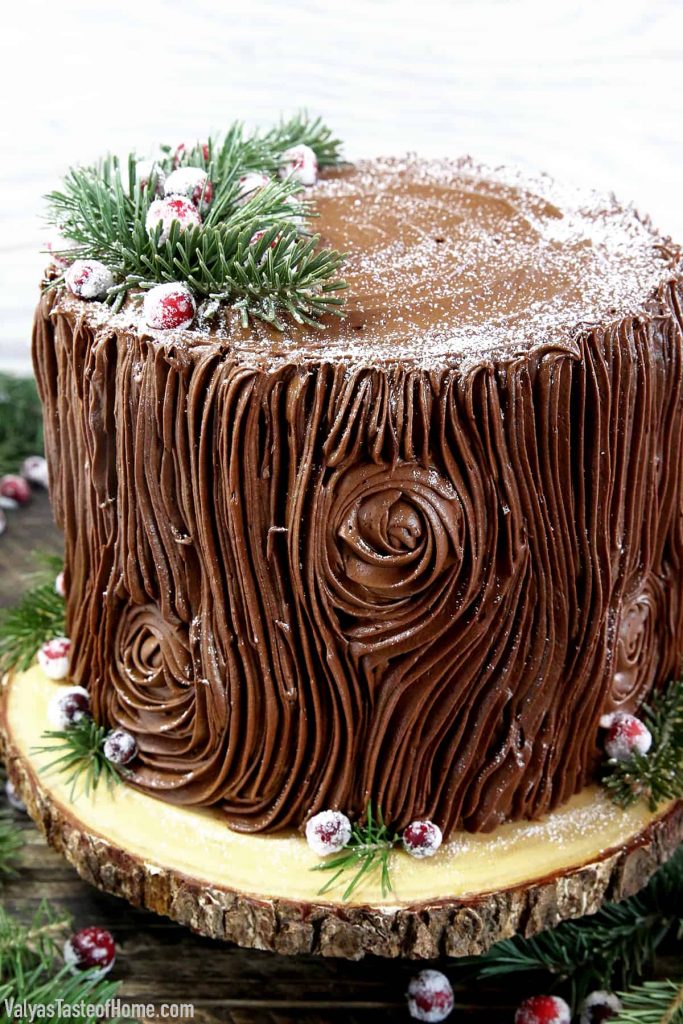 If you haven't scratched your everlasting names into some kind of plank of wood, can you proudly say you're in devotion? By showing the physical illustration of your devotion in confectionery form, a tree-inspired cake resolves any uncertainties.