Amaze the whole party and the birthday bearer with a handmade delicacy, whether a fun child's birthday cake with sprinkles on top, a simple vanilla layer cake, or a rich triple-chocolate tier cake. While everyone seems to have different tastes while scrolling through pictures of birthday cakes, and we understand that some folks simply do not enjoy a concept of a birthday cake, for the most aspect, an iced confectionery is the best decision.
1. Cake With A Funfetti Theme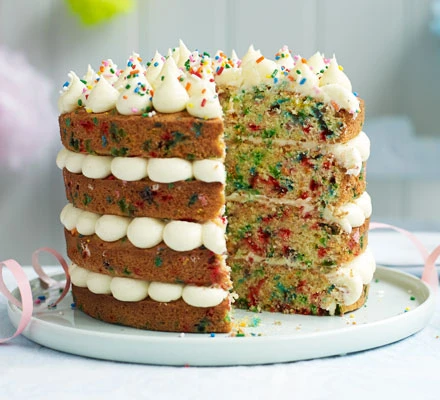 This rainbow-speckled cake shouts joy and festivity and is excellent for a gathering! It's really simple to make such an impressive-looking kids' birthday cake that's delicious and creamy.
(more…)